Skyraider Images
Panel 1

All photographs taken by Byron Hukee unless otherwise noted.
Or at least with his camera!
---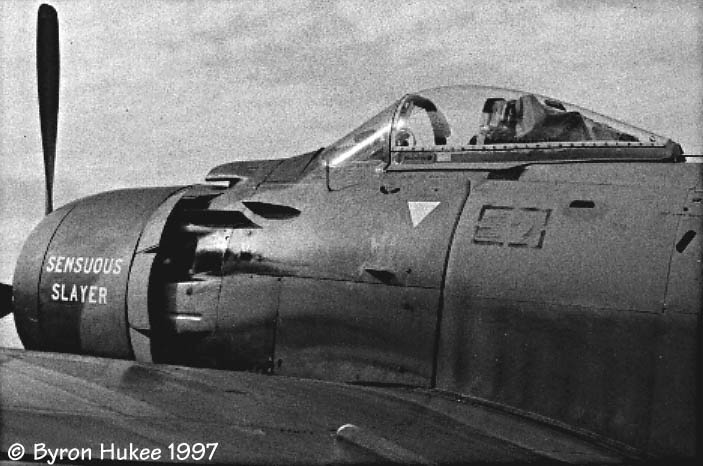 The Sensuous Slayer awaits.
---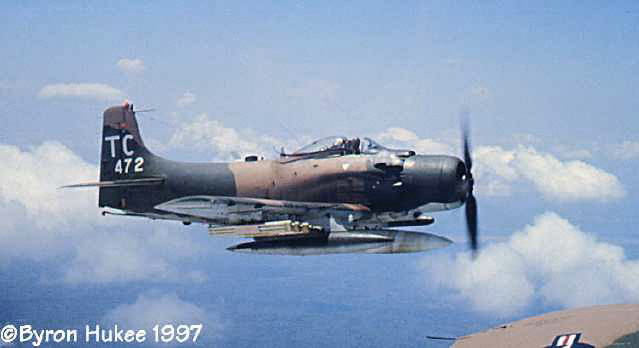 The author in A-1H 134-472 with a Sandy load and scarf deployed.
(photographer Capt. Lance Shotwell)
---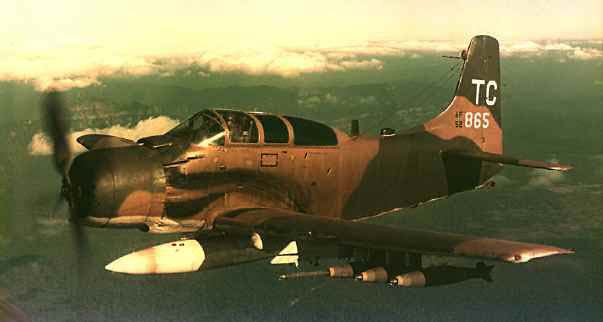 1Lt. Tex Brown enroute to the target with Daisy Cutters in A-1E 133-865.
---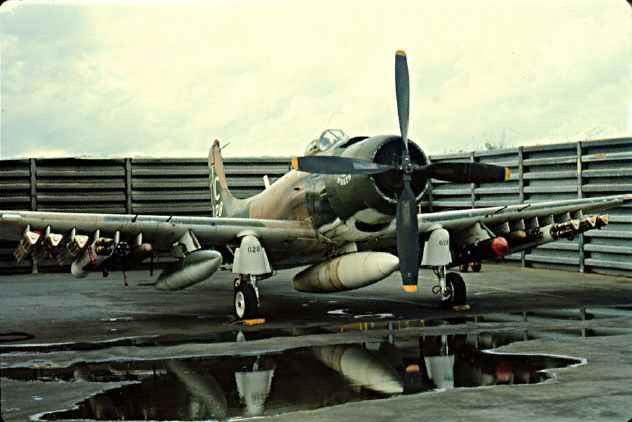 A-1J 142-028 on Sandy alert.
(No, that's not oil on the ramp. A rain shower had just passed over Bien Hoa)
Ordnance:
4 x CBU-25, 2 x CBU-22, 2 x LAU-10 (w/ZUNI VT heads), 2 x LAU-68 (w/ 17 lb. HE heads), 2 x LAU-68 (w/ WP heads), 4 x 20mm cannon, 1 SUU-25 flare pod (for self protection)
---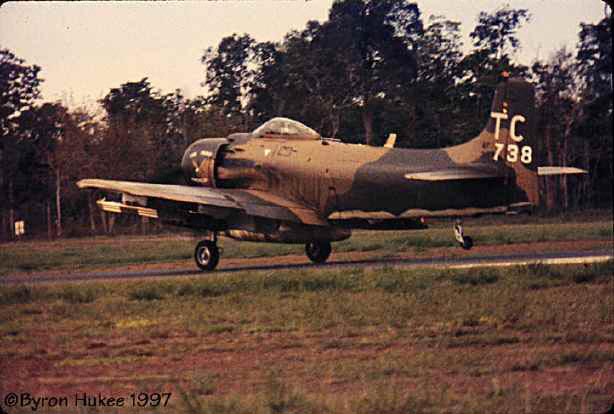 A-1H 139-738, one of three versions of "The Proud American" on takeoff roll.
---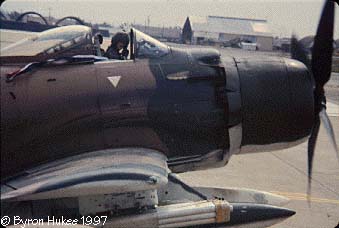 1Lt. Tim Brady with scarf deployed.
---
---
[ Home | Books | Facts | Ordnance | Combat Damage | Journal | A-1 Skyraider Association | SEA Map]